Interview with Ana Teodoro, Office Manager Roomspace Lisbon by Violeta Bernatovic (Business Development Roomspace UK) I had the opportunity to speak to Ana Teodoro, General Manager in Roomspace Lisbon. When I first met her in February, her love of Lisbon has captivated me. In these times, when our opportunities to travel further and explore other cultures are limited, it would be wonderful to share her passion of the City to showcase places that we can visit when the travel is safe again.
Q. Hi Ana, thank you for agreeing to share your story and your photography with us. Could you tell us a little bit about yourself and how your passion for the city has developed?
I must say that I always had a passion for my city and photography. Both interests are continuously developing during my long city walks, which I enjoy very much. This allows me to discover Lisbon from new perspectives each time I explore it with my camera. Working at Roomspace in Lisbon, furnishing and decorating our apartments, gave me an opportunity to share local architecture and culture through framed photos. I am really happy and pleased that one of my personal interests/hobbies has added even more character to our accommodation in Lisbon.

Q. With the current reduction of travel, is Roomspace still open in Lisbon for anyone who is looking for a safe and self-contained accommodation?
Yes, we are open in Lisbon for our usual business travels and general public too. We can provide a good and safe solution for anyone who comes to work in Lisbon. Or others who might be in the need to quarantine themselves. Our apartments are fully equipped and furnished. There is high speed internet access available free of charge, along with other services. All these facilities create a good and safe solution for anyone who is away from home.

Q. We have been reading in the news that Portugal was diligent with keeping the social distancing and adhering to the safety measures. Has this effort paid off?
The efforts have truly paid off and the Portuguese have embraced the social distancing measures as necessary. We have shown a lot of support towards our government´s decisions to protect our community. Our statistics are positive and the second phase of lock-down easing has begun on the 18th May. Our restaurants and coffee shops have been re-opened this week, providing they meet all the safety criteria. This is a well-received return to "normal life". Major airlines have already resumed partial operations to/from Lisbon airport. We are hopeful that both business and tourism will be gradually returning to its operations.
Q. Lastly, if you were to name 7 points which make Lisbon wonderful to live in, work, or visit, what would they be?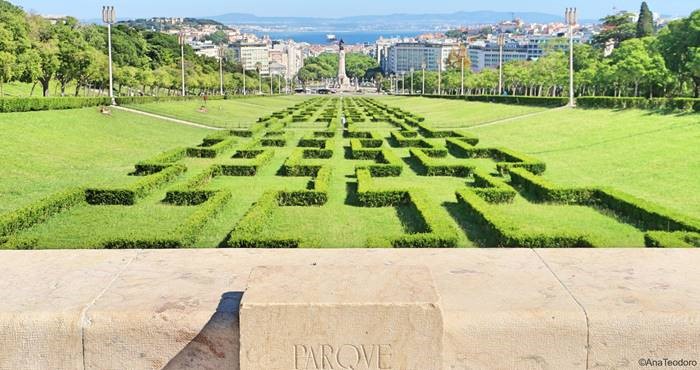 You can see the city on foot | Lisbon is not a very big city. It may seem so, as it is located on 7 hills. The picture below shows that you can enjoy stunning views over the city, no matter which hill you have climbed. Almost each place of interest is reachable on foot, or you can take a trip with the iconic and old-fashioned Lisbon tram.
Airport Located in the City | When you land in Lisbon, you are already in the city. After leaving the airport, in 20-25 minutes you are in the city centre. (Marques de Pombal, Baixa and Chiado) and in 10 minutes you are in Parque das Nacoes – business area of Lisbon.
 Lisbon is popular among investors | There is no doubt that the tourism boom has given Lisbon and other Portuguese cities a larger visibility. Due to this, incentives have been developed by the government for the establishment of new companies, whether large international ones, or start-ups, giving rise to entrepreneur-ship, registering records of foreign investment.
Lisbon is an affordable destination | The cost of living in Lisbon is relatively low compared to other destinations in Europe. Almost everyone who comes from abroad, will pay less for almost all basics. I have to say that central Lisbon is getting pricier due to the tourism boom, but as a local you can still easily get around this. Things such as food and drinks and transportation are not very expensive.
Portuguese are friendly and speak English well | Portuguese people are known for being welcoming, effusive and very proud of their home. In general we are good English speakers, so you´ll rarely have any trouble communicating, especially with the younger generations, who were taught English from an early age. Movies and tv-shows are subtitled instead of dubbed. However, I do suggest to try to learn some basic Portuguese, as it will still help you out. We are aware that the pronunciation can be challenging for foreigners, but knowing at least some basic words/expressions will aid you in every day life and will put a smile on our face for the effort and an attempt to integrate.
Big enough to entertain and small enough to provide a boutique experience | Lisbon is big enough to have all the big city things, but still small enough to have a great sense of community. The city not only scores well with an attractive offer of entertaining districts to while the nights away in, but also with its rich and varied cultural history. Lisbon and Porto are hotspots, combining Mediterranean charm with a metropolitan atmosphere. With a rich culture and history, so don´t forget to make some time for you to explore life with local insights. Enjoy a classic Portuguese meal, the fantastic pastry, cheeses and all kinds of local snacks, accompanied by a glass of wine. Or maybe relax near the river, at one of the Lisbon viewpoints or rooftops, or on one of the many sandy beaches close to the city.
Over 200 days of sunshine and blue skies per year | I have to say that this is one of the things that makes me love my home town, the amazing blue sky. Even in the winter time, you can wake up to a very cold day (at least for us locals), but you can easily be amazed by a blue sky and sunny day. In Lisbon you probably can have more than 200 days of sunshine a year, which for sure will make your day a better one.
We are pleased to offer 20% Discount for our apartments in Lisbon for first 20 people who contact us on
Looking forward to welcome you to Lisbon. 
Contact details
Phone: |
E-mail:
Website: www.roomspace.com