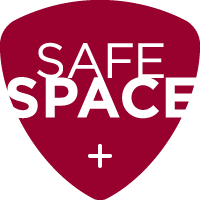 The safety of our staff and guests has always been our priority. During this pandemic, we have remained open thanks to our fantastic team and the ongoing support of our clients. As restrictions are slowly lifted, we understand the importance of ensuring Roomspace is a Safe Space for our employees and our guests. We will therefore not hesitate to adapt in any way necessary to ensure that our clients can book with confidence and our guests can feel safe and at home with us.
Please find below some useful information on how we are operating at the moment. For additional peace of mind, as founding members of the Association of Serviced Apartment Providers (ASAP) we are proud to advise that our cleaning procedures and standards meet the requirements of their Stay With Confidence Promise. We remain vigilant and continue to follow the advice of the UK Government. Any changes to the information below will be communicated to guests and clients by email.
Staff Hygiene
We continue daily staff briefings to reinforce the importance of good hygiene and hand washing
Hand sanitiser, face masks and gloves have been provided to all office and on-site staff
Staff who develop any of the Covid-19 symptoms are sent home to work remotely
Our Business
Arriving At Your Apartment
Self check-in arrangements remain unchanged
Arrival reps for meet & greet arrivals will wear a face mask and gloves. Keys will have been sterilised and bagged
Reps will attempt to remain 2 metres from guests at all times
Housekeeping and Maintenance
All apartments are cleaned to the Association of Serviced Apartments (ASAP) robust cleaning standards and in line with their STAY WITH CONFIDENCE PROMISE guidelines
Weekly Service cleans are back on – but only for those guests who want them. Our Guest Services Team will contact you to discuss your requirements and the logistics of these cleans after checking in
Maintenance are attending promptly to emergencies only — heating/hot water issues, lockouts, appliance faults or leaks. Non-essential visits are being postponed
Developing Symptoms
Should you develop any symptoms (which include a cough, fever or difficulty breathing) or start to feel generally unwell, please contact the NHS by telephoning 111 from your mobile telephone. Then please contact our Guest Services Team as a priority
Guest Services staff will discuss necessary arrangements and requirements for the durationof your stay
Further Information And Advice

Latest Government Information
https://www.gov.uk/coronavirus

Latest NHS UK Information
https://www.nhs.uk/coronavirus

Travelling to Spain
Information and advice
In Madrid and Barcelona and following the general hygiene and safety recommendations, the following areas are gradually re-opening: Public transport, restaurants; leisure and sport spaces; churches and places of worship.
For the progressive resumption of social life, the following measures must be guaranteed:
■ Availability of masks and disinfectant gelon the market
■ Regular cleaning of spaces
■ Reduced maximum capacity
■ Hand hygiene
■ Physical distance of 2 meters
■ Mandatory use of masks:
■ Street
■ Public transport
■ Trade
■ Other closed places with multiple people
Download Coronavirus Information for Roomspace Spain Guests
Latest Government and SNS Information:
https://www.sns24.gov.pt/tema/doencas-infecciosas/coronavirus/covid-19/
---

Travelling to Portugal
Information and advice
In Portugal and following the general hygiene and safety recommendations, the following areas are gradually re-opening: Public transport; Schools; Nurseries and childminders; Restaurants; Beaches; Homes and long-term care; Educational centers; Leisure and sport spaces; Churches.
For the progressive resumption of social life, the following measures must be guaranteed:
■ Availability of masks and disinfectant gelon the market
■ Regular cleaning of spaces
■ Reduced maximum capacity
■ Hand hygiene and respiratory etiquette
■ Physical distance of 2 meters
■ Mandatory use of masks:
■ Public transport
■ Schools
■ Trade
■ Other closed places with multiple people
Download Coronavirus Information for Roomspace Portugal Guests
Latest Government and SNS Information:
https://www.sns24.gov.pt/tema/doencas-infecciosas/coronavirus/covid-19/