When you're travelling for business, it's important to consider how, and where, you'll work. Whether you thrive on the buzz of having people around you, value quiet time on your own, need space for meetings or will have to travel to company sites, corporate serviced apartments have you covered.
Here's how a Roomspace apartment can meet all of your business needs.
Comfortable space to work from your apartment
When you book with Roomspace, unlimited Wi-Fi comes as standard. You'll be able to log on from your apartment and stay connected to the office and your customers from the comfort of your own space. If you need more than just quick access to your emails, let us know and we'll provide a work desk too.
Settle in for a productive day (or evening!) in front of your laptop, working in whichever way suits you best. Turn on the Smart TV for some background noise or work in silence – the choice is yours. The fully equipped kitchen means that break facilities are always close to hand and, if you don't fancy cooking later, you can grab a delivery to power you through a late-night session.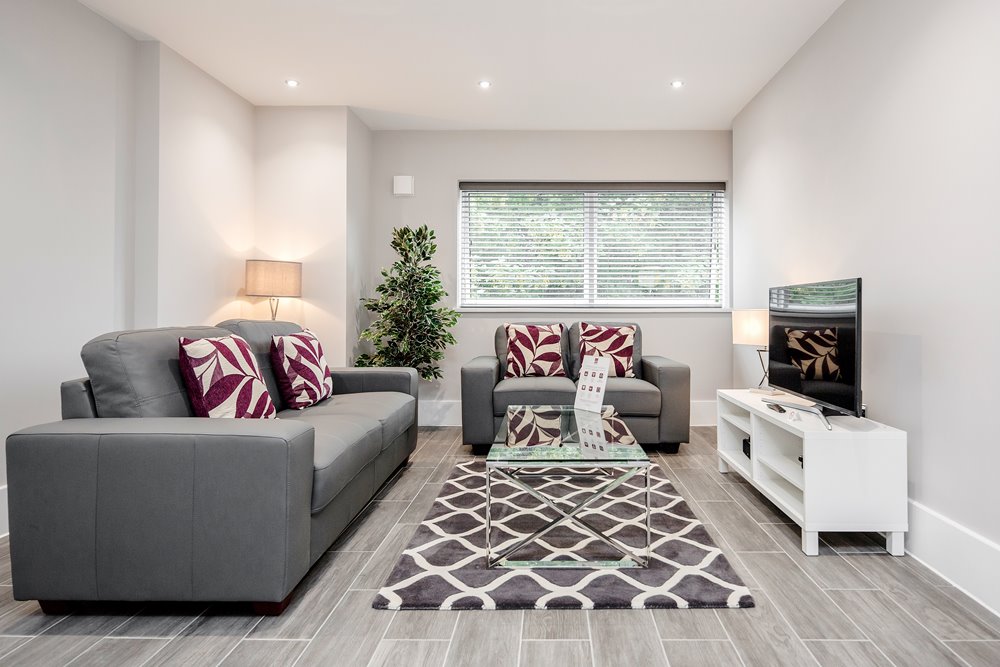 Our spacious apartments mean that you can move around while you work, host small meetings around the table and relax without interruptions. Whether you're staying a few days or several months, the space is yours to live and work in as you choose.
If you normally work from home, a luxury apartment can provide a welcome change of scene without compromising on creature comforts. With a serviced stay, you don't even need to worry about cleaning. You may find that your productivity skyrockets, without the distraction of family life and household chores, giving you more time to make the most of the city you're visiting!
Entertaining corporate guests? No worries. You're welcome to invite guests back to your apartment, but with one of Europe's most popular cities on your doorstep you may prefer to make the most of the many bars and restaurants nearby.
Of course, if you thrive in a busier environment, you may prefer to reap the benefits of co-working spaces. They give you the opportunity to bounce ideas off others, access additional office facilities and draw a line between work and pleasure, as well as being a great opportunity to network.
Our apartments are centrally located, so you'll be spoilt for choice. Whether you're looking for a Wi-Fi connected café or a dedicated office space, there's bound to be something local to meet your needs. For example, our corporate serviced apartments in Croydon are near to hot-desk venues, meeting spaces and longer-term office rental options; our apartments in the Square Mile boast co-working spaces nestled among some of the world's most iconic landmarks.
All of our European apartments are located near to suitable venues, but if you'd like further details or recommendations before you book, just contact our corporate bookings team who will be happy to share their insight and advice.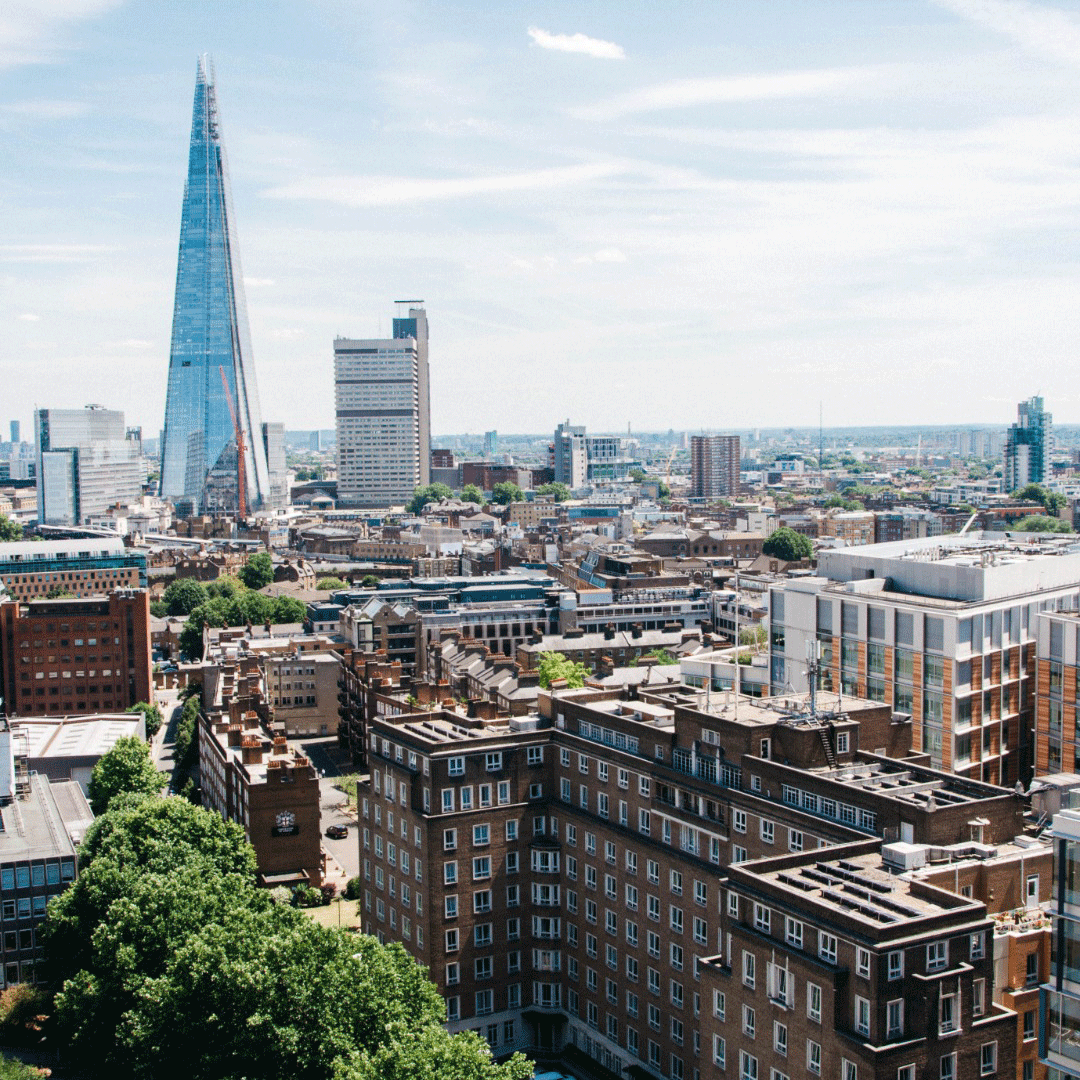 Roomspace corporate serviced apartments are ideally positioned near to direct transport links into key business hubs, making them perfect for corporate travel. If you need to work from the office or another set location, you'll be able to do that easily as all of our apartments are close to both public transport and road links.
The flexibility that we embraced during the pandemic is here to stay, so we're making hybrid office working easier by providing accommodation in truly connected locations. You'll be able to meet up with colleagues, customers and suppliers at any time of the day, returning with the minimum of fuss to pick up where you left off in your apartment.
Experience the convenience of a corporate serviced apartment for yourself!
We believe that our corporate serviced apartments really do offer the best of both worlds – but we'd love you to find out for yourself! Discover more about Roomspace business accommodation and how to work from home in serviced apartment, or find an apartment that meets your needs.
Sign up to receive email updates on new blog posts, special offers and the best possible rates when booking with Roomspace!