We are delighted to introduce you to our  new Managing Director, Michael, who will lead Roomspace (Serviced Apartments) into a new era of innovation and expansion. With over 23 years of experience at Roomspace and a strong commitment for delivering exceptional service, Michael brings a wealth of knowledge and expertise to his new position.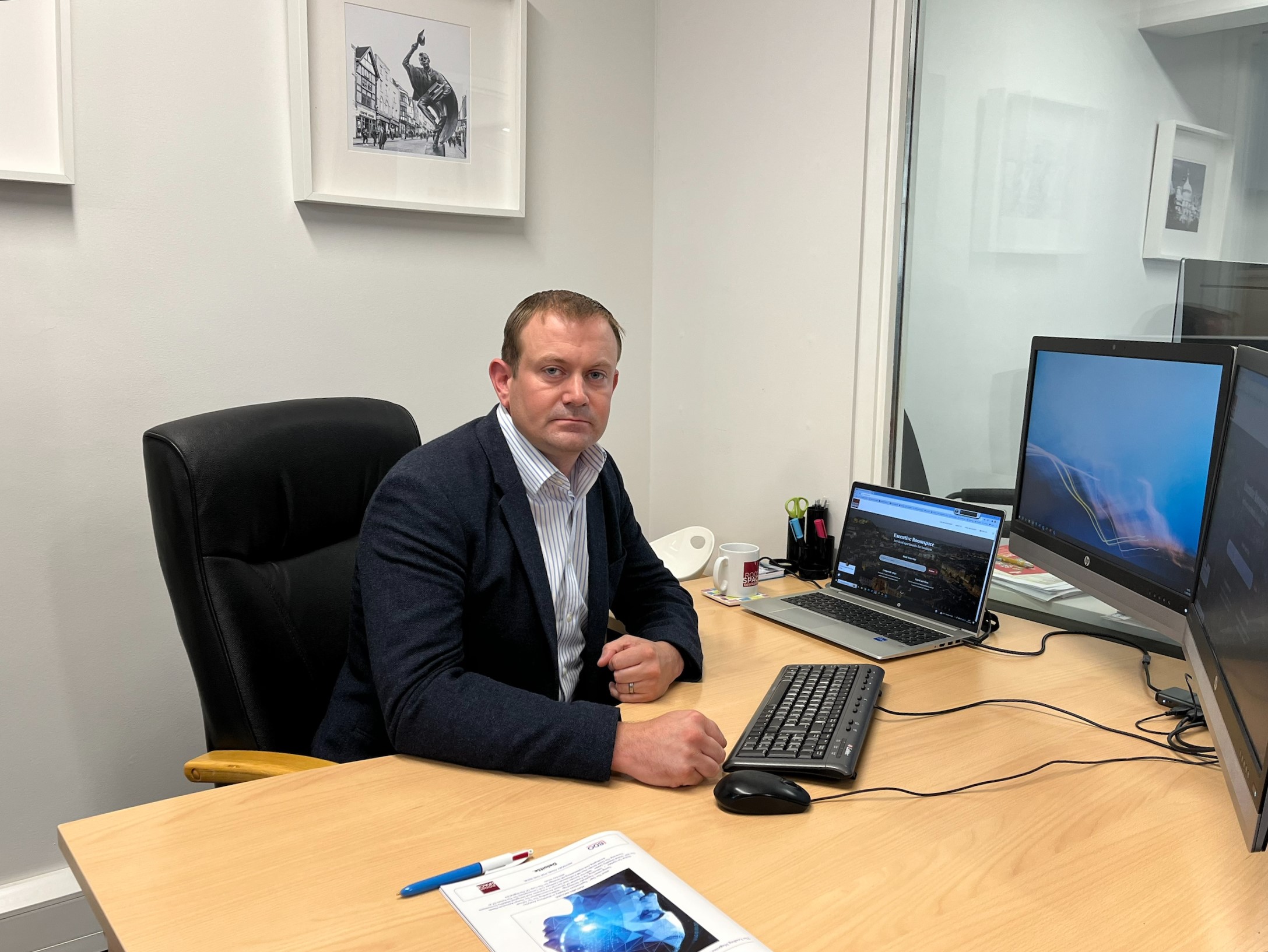 Throughout his tenure at Roomspace, Michael has held various key positions within the company, including finance, revenue management and, most recently, Operations Director. His dedication and passion for working with our fantastic staff have been instrumental in driving the company's success and fostering a culture of consistently working to exceed guest expectations.
As Roomspace's new Managing Director, Michael is committed to building upon our strong foundation of excellence and guest satisfaction. His vision includes implementing new communication channels to improve guest interactions and ensure seamless connectivity throughout their stay. These channels will allow us to provide immediate support and address any enquiries or concerns our guests may have.
With a focus on a three-year growth plan strategy, Michael aims to expand Roomspace and offer our exceptional services to a wider audience. He believes in the importance of maintaining the personalized touch and exceptional service that set us apart in the industry.
Michael extends his appreciation to Charlie McCrow, our esteemed CEO and founder, recognizing his invaluable guidance and role as a prominent figure in the industry. With Charlie's continued involvement, focusing on growth and expansion opportunities, Roomspace is in a strong position to reach new heights!
Reflecting on his new role, Michael shared, "I am honoured and thrilled to take on the role of Managing Director at Roomspace. With a team of dedicated professionals and a reputation for excellence, we are well-positioned to drive growth, expand our reach, and continue delivering outstanding service and value to our clients. I am excited to lead Roomspace into a new era of innovation and client satisfaction."
The entire Roomspace team is excited about the future under Michael's leadership. His focus on staff training and retention will further strengthen our capabilities and ensure that our team members receive the recognition and development opportunities they deserve.
Join us in congratulating Michael on his new role as Managing Director at Roomspace! We invite you to be a part of our journey as we embrace innovation, exceptional service, and continued growth to deliver outstanding experiences for business travellers.