Guildford is a vibrant town in southwest London. It's the perfect place for a family weekend away or to unwind during a business trip, with plenty of restaurants, entertainment venues and sports facilities.
Guildford is known for its lively atmosphere and safe environment for solo, couple and group travellers, with over 150,000 residents. Its central Surrey location means that Guildford provides a good balance between rural and urban landscapes, allowing visitors to enjoy the diversity of Southwest UK.
If you're looking for relocation opportunities in and around Guildford, Roomspace serviced apartments are a great option for short- and long-term stays.
1. Guildford Spectrum Leisure Complex
Guildford Spectrum provides swimming, ice-skating, bowling and fitness opportunities for visitors of all ages. Here, you can find a number of activities ideal for a family or a team-bonding experience.
The Spectrum hosts sports classes and clubs, from outdoor football and squash to gymnastics and dance. Visitors can also find an Olympic-size ice rink with activities such as ice-related classes, including wheelchair-on-ice. As a result, Guildford Spectrum is known for welcoming thousands of visitors every week!
If what you need is a relaxing day out, the Spectrum also offers Tenpin Bowling sessions for as little as £12, with food and drinks available on-site. You can often take part in themed nights or special games – just make sure to pre-book online. The Spectrum also houses four differently-sized swimming pools, all supervised by a lifeguard, for children and adults.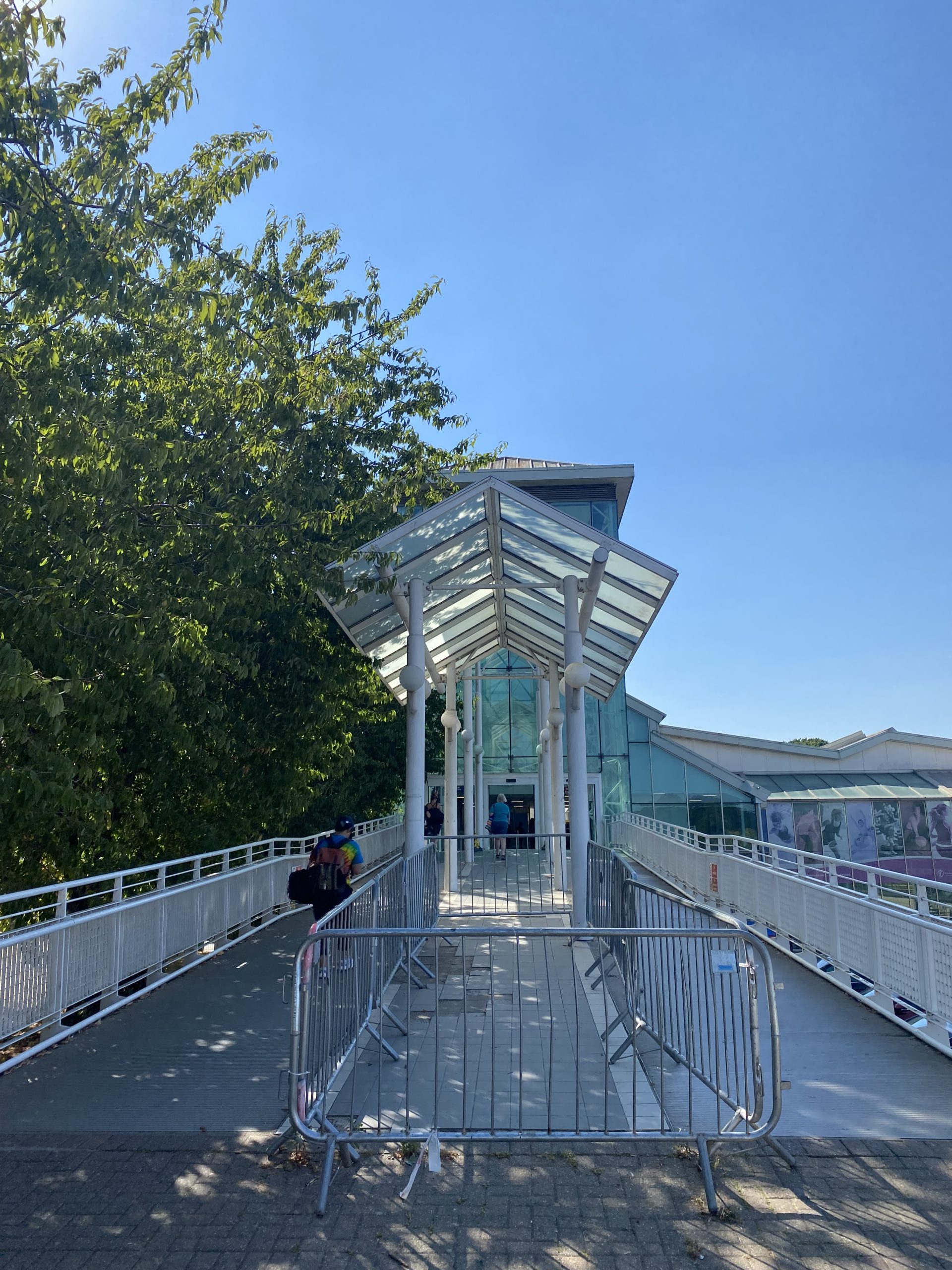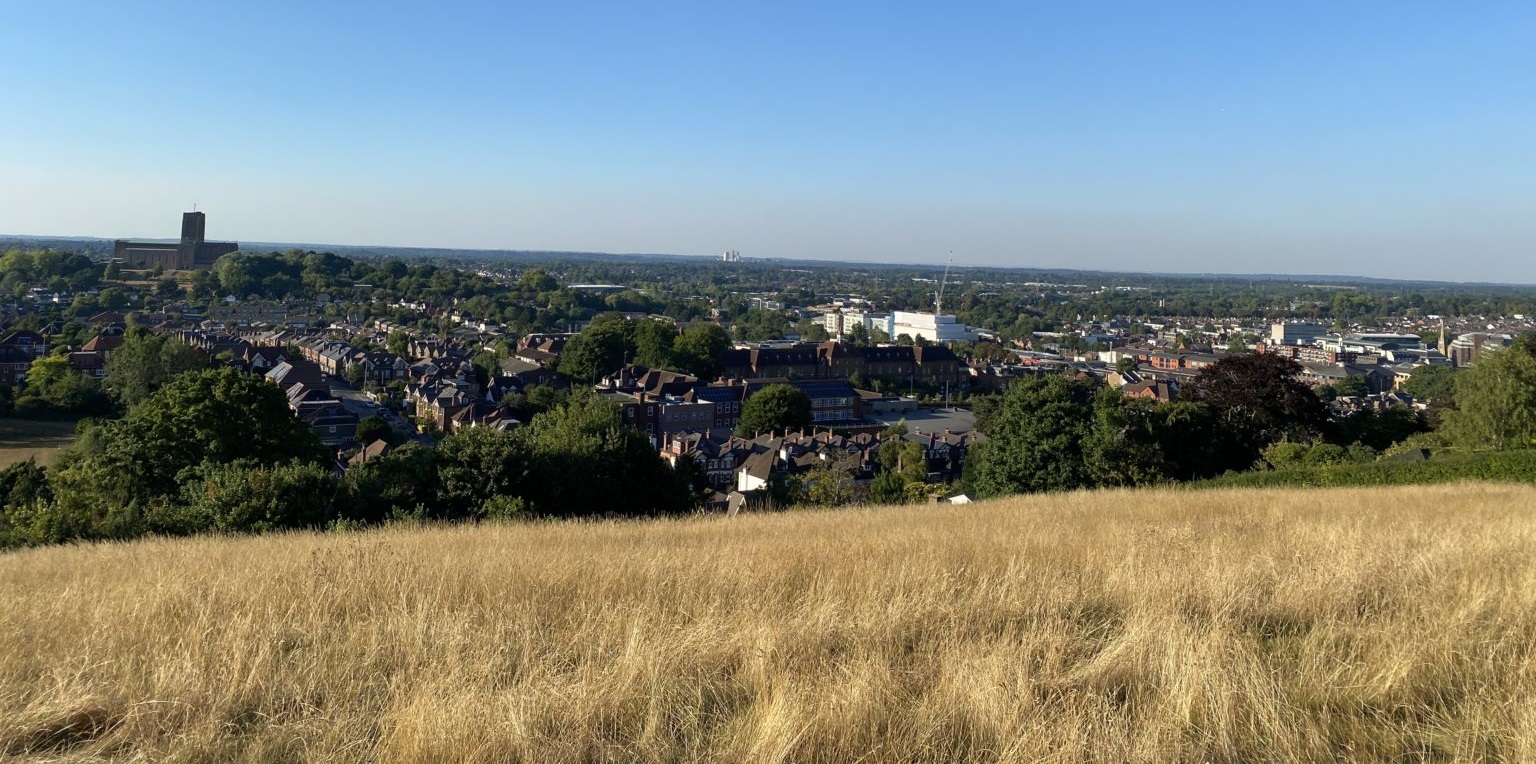 The Mount is part of the Surrey Hills Area of Outstanding Beauty and a 7-minute walk from the town centre, making it the ideal place for a day out in nature.
After walking to the top of the hill, you can take in the astonishing views of Guildford and even spot a skylark or two along the way! The Mount is particularly appealing during the hotter seasons when visitors are often seen hiking and enjoying the beautiful outdoors that the southwest can offer.
Find yourself amidst the breeze and the sunlight with The Mount as a natural stress reliever!
Guildford Cathedral is a popular attraction located next to the University of Surrey campus. Its modern architecture is notable, having been built in 1936 (with construction disrupted by the Second World War) and completed in 1961.
The cathedral also features unique clear glazing that replaces traditional Catholic-style stained-glass windows. This design choice was intended to create a subtle effect from the outdoor light. Additionally, visitors can admire the three glass angels inside the cathedral that were created by the artist John Hutton. Hutton is globally renowned for his work, which also includes Coventry Cathedral and the Shakespeare Centre.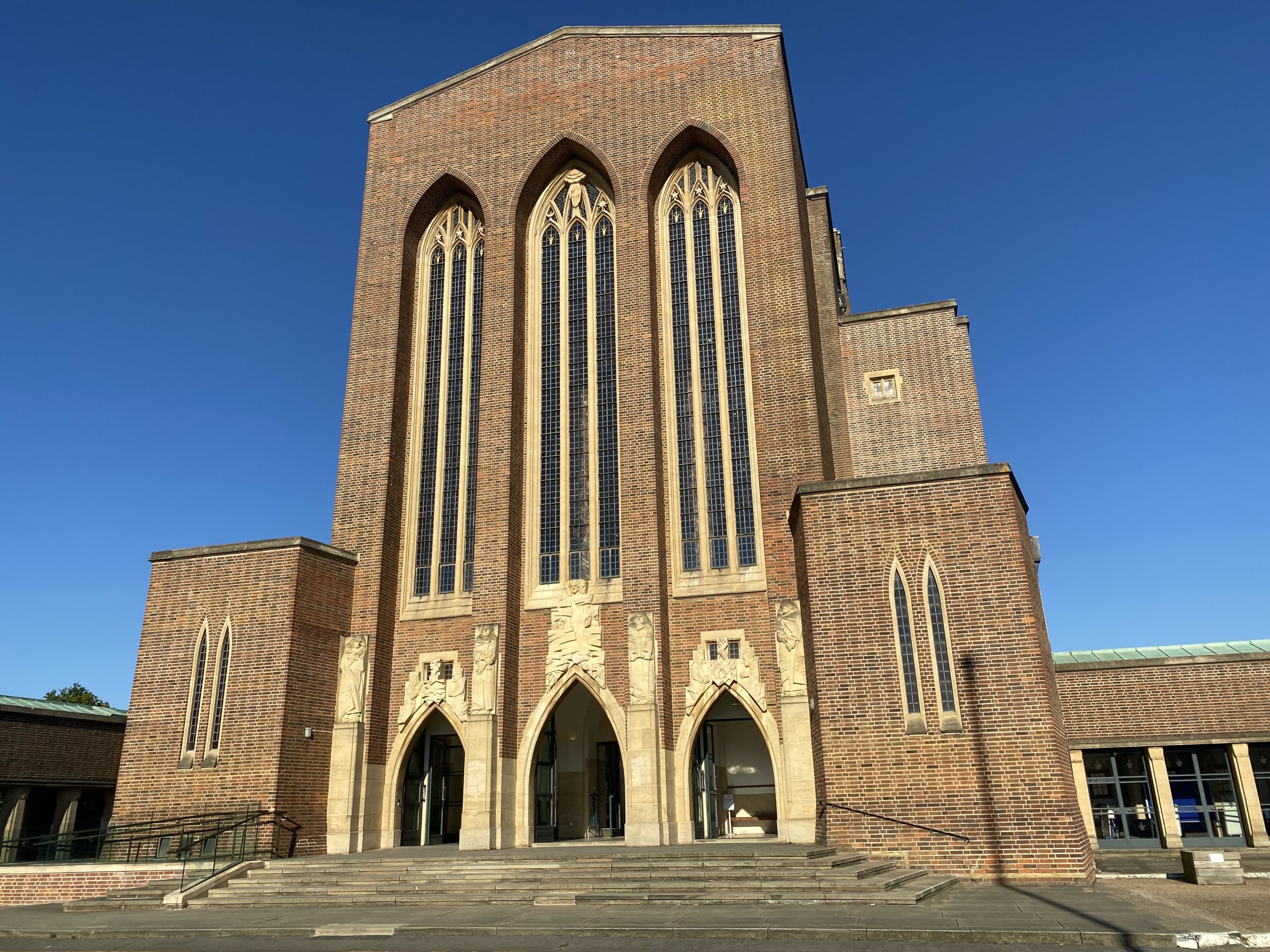 The cathedral regularly hosts local art exhibitions, cinema viewings and family events, for a wonderful summer evening in Guildford!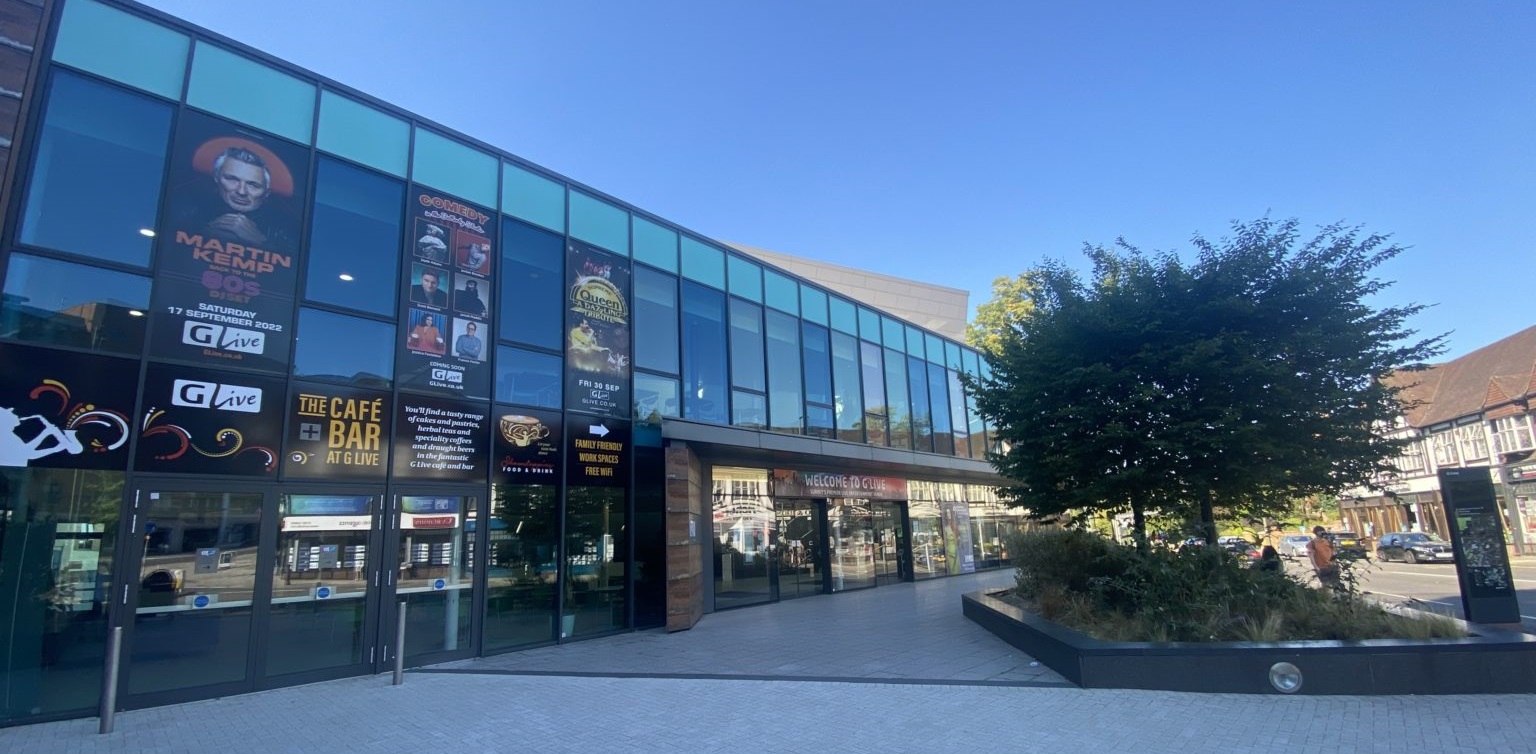 G Live, which is just a 10-minute walk from the town centre, is the main entertainment hall in Guildford.  This is the place for events including live concerts, dance sessions, theatre and comedy performances by both local and national artists.
At G Live, visitors can enjoy a range of activities – whether they want to relax and watch classic movies like Casablanca or dance along to their favourite 90s hits. This venue offers something for everyone, making it the perfect destination for entertainment in Guildford.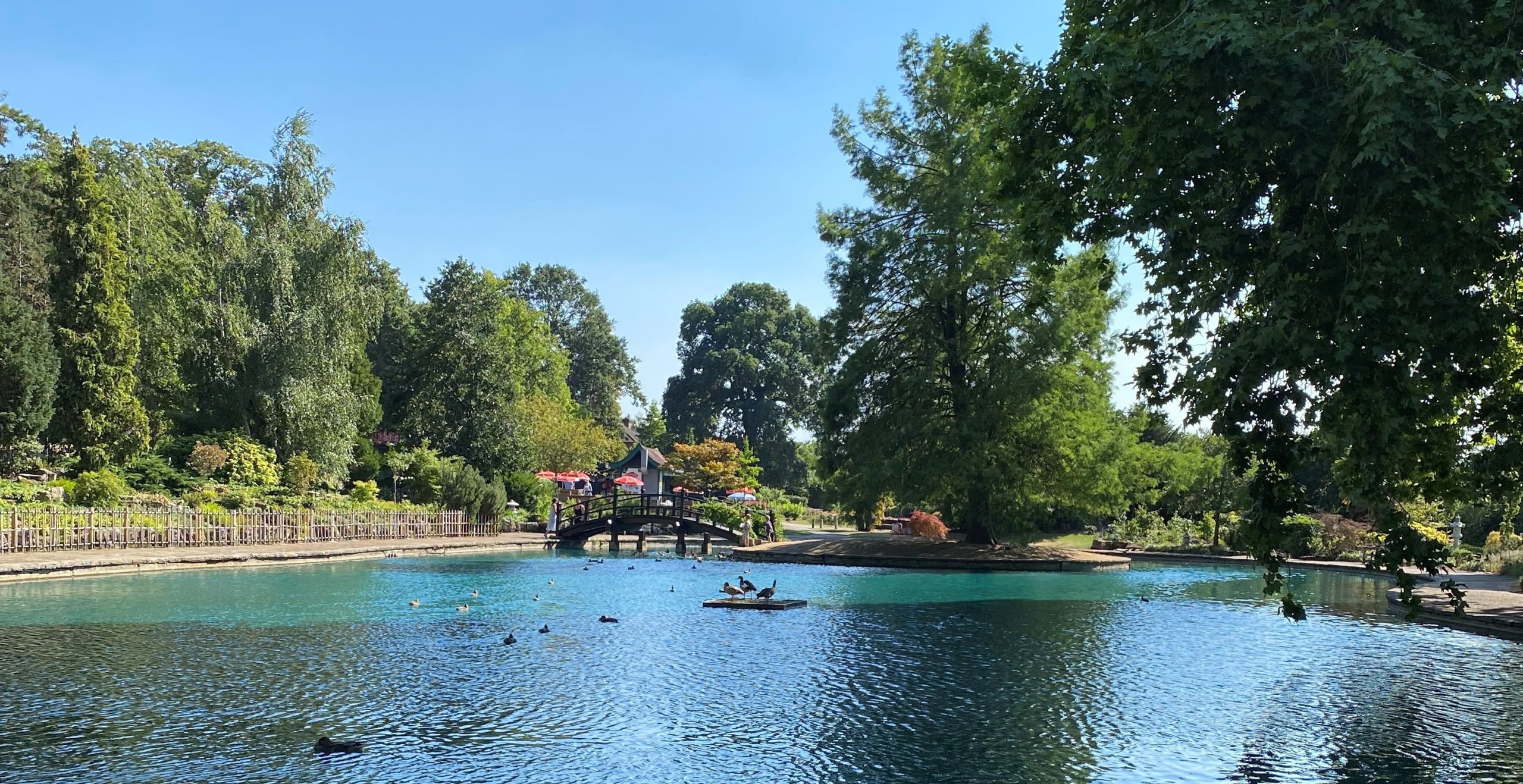 Stoke Park is the largest park in the area, spanning 52 hectares of land. It boasts stunning panoramic views of Guildford, with a recently restored Japanese garden. It also features a refreshing paddling pool for hot summer days.
This park has been recognized as a Green Flag award winner for its commitment to high standards of service and diverse range of events suitable for all ages. For example, visitors can enjoy skateboarding and daily mini-golf sessions, among other activities. The cost for mini-golf sessions ranges from £4.75 for adults to £13.45 for families, making it an affordable option for families, couples, and even business travelers seeking a day out in nature.
Stoke Park also has two kiosks that offer food and ice cream, as well as a direct view of the model boating pond – something for everyone!
All venues described above are within 30 minutes (either by foot or by bus) from Roomspace's Abbot's Yard and Westnye House serviced apartments.
Sign up and subscribe to receive email updates on new blog posts, special offers WITH PROMO CODES in Guildford and the best possible rates when booking with Roomspace!