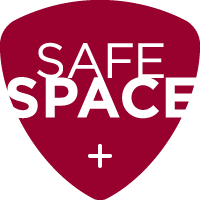 The safety of our staff and guests will always been our priority. During this pandemic, we have remained open thanks to our fantastic team and the ongoing support of our clients. We understand the importance of ensuring Roomspace is a Safe Space for our employees and our guests. We will therefore not hesitate to adapt in any way necessary to ensure that our clients can book with confidence and our guests can feel safe and at home with us.
Please find below some useful information on how we are operating at the moment. For additional peace of mind, as founding members of the Association of Serviced Apartment Providers (ASAP) we are proud to advise that our cleaning procedures and standards meet the requirements of their Stay With Confidence Promise. We remain vigilant and continue to follow the advice of the UK Government. Any changes to the information below will be communicated to guests and clients by email.
Staff Hygiene
We continue daily staff briefings to reinforce the importance of good hygiene and hand washing
Hand sanitiser, face masks and gloves have been provided to all office and on-site staff
Staff who develop any of the Covid-19 symptoms are sent home to work remotely
Our Business
Arriving At Your Apartment
Self check-in arrangements remain unchanged and keys will have been treated with anti-bacterial and anti-viral spray prior to arrival.
Arrival Reps for meet & greet arrivals will wear a face mask and gloves. Keys will have been sprayed as above.
Reps will attempt to remain 2 metres from guests at all times.
Housekeeping and Maintenance
All apartments are cleaned, prior to arrival, to the Association of Serviced Apartments (ASAP) robust cleaning standards and in line with their STAY WITH CONFIDENCE PROMISE guidelines.
Weekly Service cleans are currently suspended until further notice.
Please make use of the washer/dryer provided in your apartment, for the launder of linens and towels. If you do require additional linen, please advise our Guest Services Team.
Our Maintenance team are attending to emergencies only including heating/hot water issues, lockouts, appliance faults or leaks. For non-essential issues or requests, our dedicated Guest Services team are on hand to assist via telephone or email.
Developing Symptoms
Should you develop any symptoms (which include a cough, fever or difficulty breathing) or start to feel generally unwell, please contact the NHS by telephoning 111 from your mobile telephone. Then please contact our Guest Services Team as a priority.
Guest Services staff will discuss necessary arrangements and requirements for the duration of your stay.
Further Information And Advice

Latest Government Information
https://www.gov.uk/coronavirus

Latest NHS UK Information
https://www.nhs.uk/coronavirus

Travelling to Spain
Information and advice
In Madrid and Barcelona and following the general hygiene and safety recommendations, the following areas are gradually re-opening: Public transport, restaurants; leisure and sport spaces; churches and places of worship.
For the progressive resumption of social life, the following measures must be guaranteed:
■ Availability of masks and disinfectant gelon the market
■ Regular cleaning of spaces
■ Reduced maximum capacity
■ Hand hygiene
■ Physical distance of 2 meters
■ Mandatory use of masks:
■ Street
■ Public transport
■ Trade
■ Other closed places with multiple people
MADRID:
Restrictions:
■ The Community of Madrid will be closed on a perimeter basis from 23 December to 6 January 2021.
■ Mobility is limited at night and the movement of people between 0h and 6:00h throughout the region, but on Christmas Eve and New Year's Eve, people will be allowed to move around until 1:30h.
■ Bars and restaurants must close at 00:00 hours, with the exception of 24th, 25th, 31st and 1st January, when the closing time will be allowed to be at 01:00 hours.
■ Social or family meetings, both in public and private spaces, open or closed, are reduced to a maximum of 6 people who must be part of a maximum of two cohabitation nuclei and children are included.
MADRID ( Spanish )
Restricciones:
■ La Comunidad de Madrid estará cerrada perimetralmente desde el 23 de diciembre hasta el 6 de enero de 2021.
■ Se limita la movilidad nocturna y la circulación de personas entre las 0h y las 6:00h en toda la región, pero en Nochebuena y Nochevieja se permitirá la movilidad hasta las 1.30 horas.
■ Bares y restaurantes deben cerrar a las 00:00 horas, con la excepción de los días 24, 25, 31 y 1, en los que se permitirá que la hora de cierre sea a las 01:00 horas.
■ Las reuniones sociales o familiares, tanto en espacios públicos como privados, abiertos o cerrados, se reducen a un máximo de 6 personas que deberán formar parte de como máximo dos núcleos de convivencia y los niños están incluidos.
BARCELONA
BARCELONA:
Restrictions:
■ It is not possible to circulate in the street between 10pm and 6am, except for justified reasons and in the case of the exceptions established for the Christmas holidays. The curfew at 10pm remains in force until mid-January 2021.
■ The establishments can open in two time slots to serve breakfast and lunch: from 7.30 a.m. to 9.30 a.m. and from 1 p.m. to 3.30 p.m.
■ Shopping centres are open with a 30% capacity, access control and good ventilation. The gyms are open and the bars and restaurants located on these premises are closed.
■ Cinemas, theatres, auditoriums and concert halls, open with 50% of the capacity and a maximum of 500 people.
■ Social gatherings are limited to a maximum of six people, both in the public and private sectors.
BARCELONA ( Spanish )
Restricciones:
■ No se puede circular por la calle entre las 22.00 y las 6.00 horas, salvo por causas justificadas y en el caso de las excepciones establecidas para las fiestas de Navidad. El toque de queda a las 22.00 horas sigue vigente hasta mediados de enero 2021.
■ Los establecimientos pueden abrir en dos franjas horarias para servir desayunos y comidas: de 7.30 a 9.30 horas y de 13.00 a 15.30 horas.
■ Centros comerciales abiertos con un 30 % de aforo, control de acceso y buena ventilación. Abiertos los gimnasios, cerrados los bares y restaurantes situados en estos recintos.
■ Cines, teatros, auditorios y salas de concierto, abiertos con un 50 % del aforo y un máximo de 500 personas.
■ Las reuniones sociales se limitan a un máximo de seis personas, tanto en el ámbito público como en el privado.
Download Coronavirus Information for Roomspace Spain Guests
Latest Government Information:
https://www.mscbs.gob.es
---

Travelling to Portugal
Information and advice
In Portugal and following the general hygiene and safety recommendations, for the progressive resumption of social life, the following measures must be guarantee.
■ Availability of masks and disinfectant gel on the market
■ Regular cleaning of spaces
■ Limitation of gatherings on public roads, commercial spaces and restaurants
■ Hygiene/Clean your hands regularly
■ Social Distance of 2 meters
■ Stayaway COVID application recommendation
■ Mandatory use of masks:
■ Public road whenever it is not possible to maintain social distance
■ Public transport
Emergency State, until 8 January 2021, determined:
■ Curfew between 11 pm and 5 am, Monday to Friday, except
■ Work (with company statement)
■ Health reasons / Family assistance
■ Shopping (supermarket, pharmacy, food)
■ Short-term physical exercise

Download Coronavirus Information for Roomspace Portugal Guests
Latest Government and SNS Information:
https://www.portugal.gov.pt/pt/gc22/comunicacao/tema?i=128
https://www.sns24.gov.pt/tema/doencas-infecciosas/covid-19/