As we continue our whistlestop tour of things to do when you're spending a weekend in Madrid, it's time to soak up some culture (click here if you missed part 1). There's something for everyone in this international business hub, from art and museums to football and shopping – not to mention plenty of opportunities to sample the local cuisine!
Without further ado, here are Roomspace's top recommendations for things to do in Madrid – all within easy reach of our serviced apartments.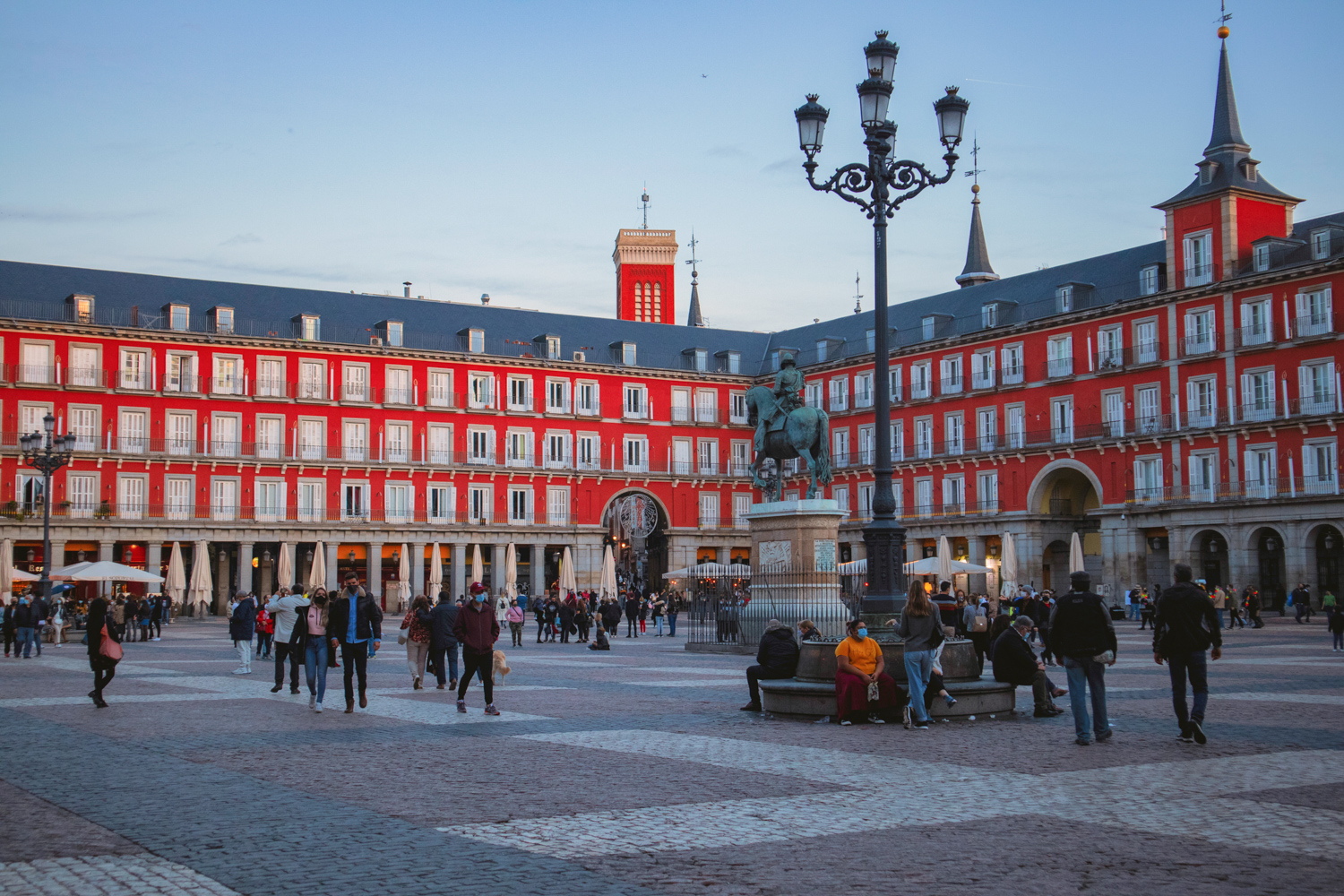 Situated in the oldest part of the city, this pretty town square is a great place to relax. Whether you're admiring the architecture, buying souvenirs or simply people watching, you'll find plenty of cafes, bars, shops, musicians and street artists to help pass a leisurely hour or two.
Designed by Juan de Herrera and Juan Gómez de Mora in the 16th century, Madrid's main square has hosted local festivities, bullfights and coronations over the centuries. Don't forget to admire the statue of Philip III in the centre!
If you're visiting in December, the square hosts a celebrated Christmas market, which has been running for 100 years. Otherwise, you can find San Miguel market just a few steps away, with its stalls of gourmet food and offerings from internationally renowned chefs.
For those of you with more than 48 hours to spare, why not find more inspiration for things to do in Madrid from the tourist information centre in the square?
The Puerta del Sol is close to Roomspace's Castellana (14 minutes by metro), Sandoval (15 minutes by metro) and Calle Goya (19 minutes by metro) serviced apartments.
2. Sala Canal de Isabel II
Sala Canal de Isabel II houses temporary exhibitions of contemporary photography and audio-visual art, by acclaimed international artists. Every year it hosts an exhibition by a leading fashion designer, coinciding with Fashion Week, and in the dome is a small auditorium showing films.
The building itself is a former water tank, built by the engineer Diego Martin Montalvo. With an eye-catching dome, circular floor and distinctive use of brick, it has an interesting architectural style dating back to 1907.
One of Madrid's best-kept secrets, the space is rarely busy and is free to enter.
Sala Canal de Isabell II is close to Roomspace's Sandoval (8 minutes by bus), Castellana (16 minutes by metro) and Cuzco (19 minutes by bus) serviced apartments.
3. Santiago Bernabéu Stadium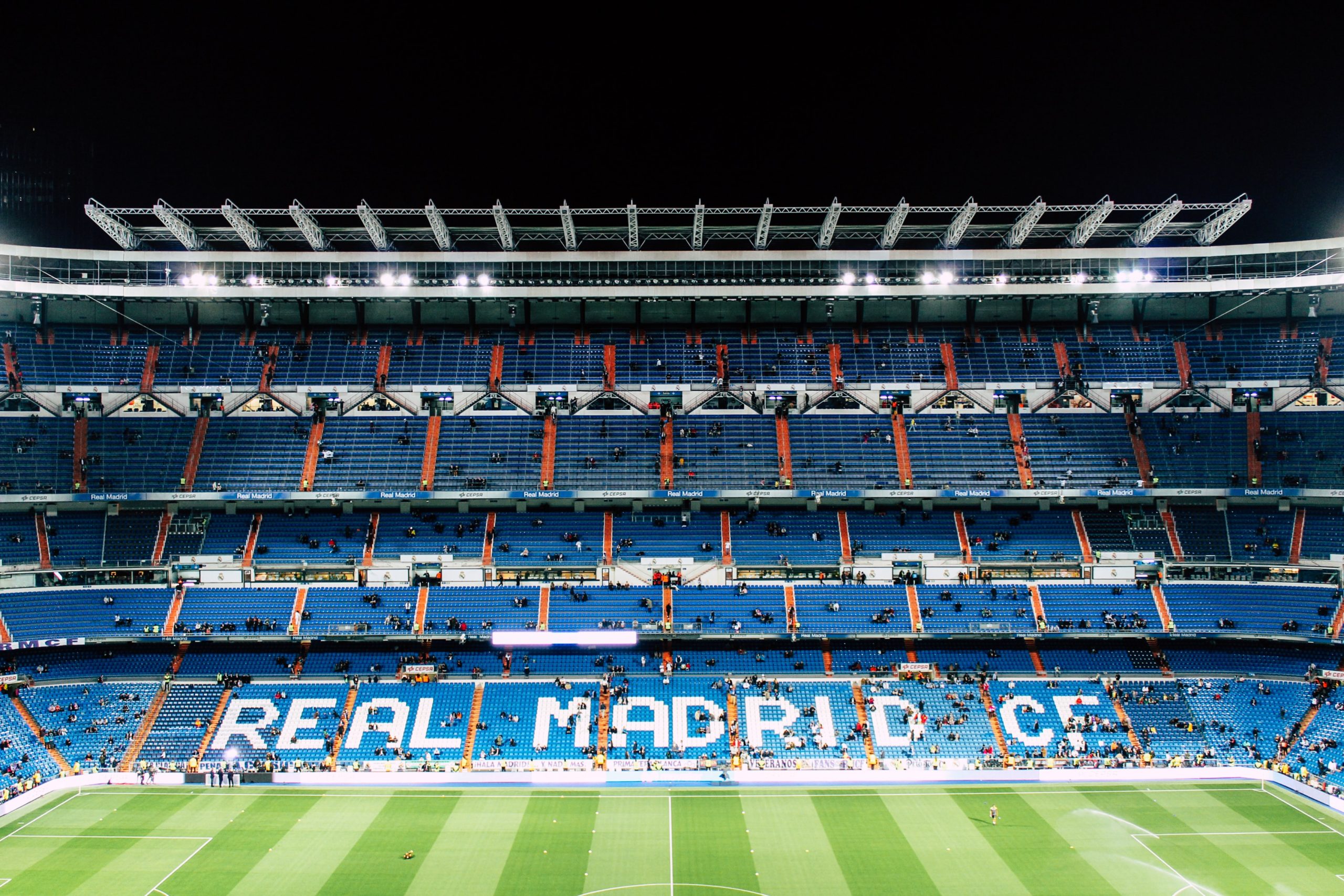 The iconic home of the Real Madrid football team is just a short journey from many of Roomspace's Madrid apartments. One of the world's most famous footballing venues and host to numerous international tournaments, it opened in 1947 and is currently undergoing refurbishment.
The club is famed for buying the best players for exorbitant fees, so this is a great opportunity to enjoy world-class football at its finest and soak up a truly electric atmosphere.  Whether you're celebrating or commiserating afterwards, there are plenty of bars in the vicinity to grab a post-match drink.
The stadium is easily accessible from several of Roomspace's serviced apartments like Cuzco (10 minutes by bus) and the Las Tablas area, including Azofra (13 minutes by car), Camino de Santiago (14 minutes by car) and Grañón (15 minutes by car).
Leading from Calle de Alcala to Plaza de Espana, the Gran Via is a major shopping destination. Filled with well-known international retailers, there's plenty of space on the wide pavements to enjoy a spot of window shopping or to admire the architecture before you head inside to update your wardrobe. Whatever your style, you'll be able to choose from boutique clothing shops, handmade accessories, luxury brands or high-street fashion – the perfect way to spend a weekend in Madrid!
Fuel your shopping spree with a wide choice of Spanish and international cuisine from a selection of restaurants and fast-food options to suit all budgets.
As well as shops, bars, restaurants, cinemas and theatres, you'll also find bustling nightlife and some of the most famous buildings in Spain running along this main artery.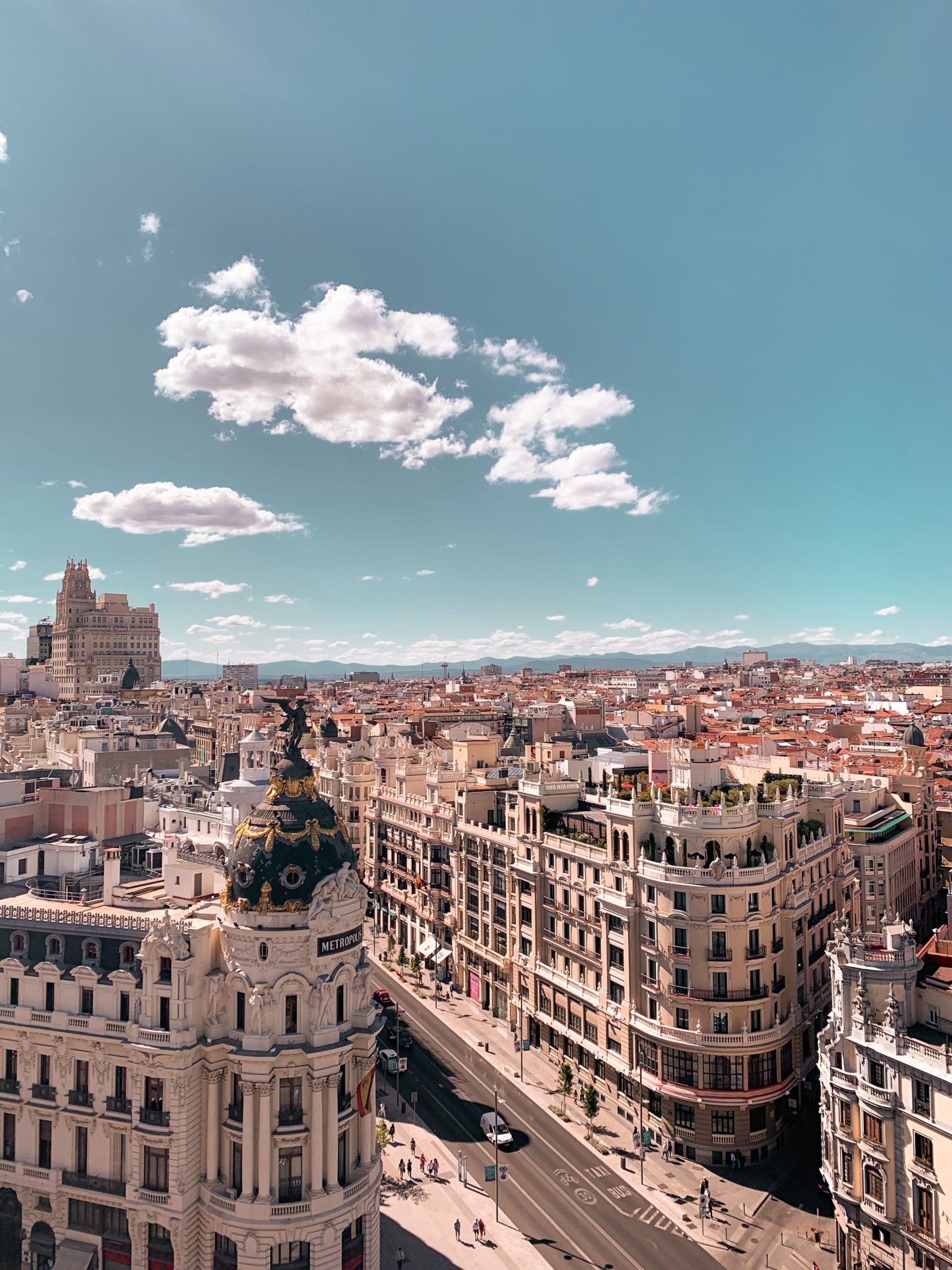 5. National Museum of Science and Technology
With a collection of over 17,000 scientific instruments, technological devices, vehicles, machines and industrial tools, you're sure to find something fascinating here if you're interested in science and technology. The Museum of Madrid houses a library, archive and warehouse, with items dating as far back as the 16th century.
Ideal for a rainy day in Madrid, the museum also hosts educational workshops and a planetarium and, best of all, it's free to enter!
The National Museum of Science and Technology is close to Roomspaces' Las Tablas apartments (9 minutes by car) and Arturo Soria (15 minutes by car).
Buen Viaje!
There is a lot to see in this beautiful city, but you can do a lot in just a weekend in Madrid. We hope you enjoy your visit and find plenty of things to do here, whether you're here for business or pleasure. If you do get a chance to visit the many landmarks and tourist attractions of this historic city, we'd love to hear how you liked it and what you'd add to our list!
If you have any questions about Madrid or Roomspace's serviced apartments, our team would be happy to help – just give us a call or drop us an email.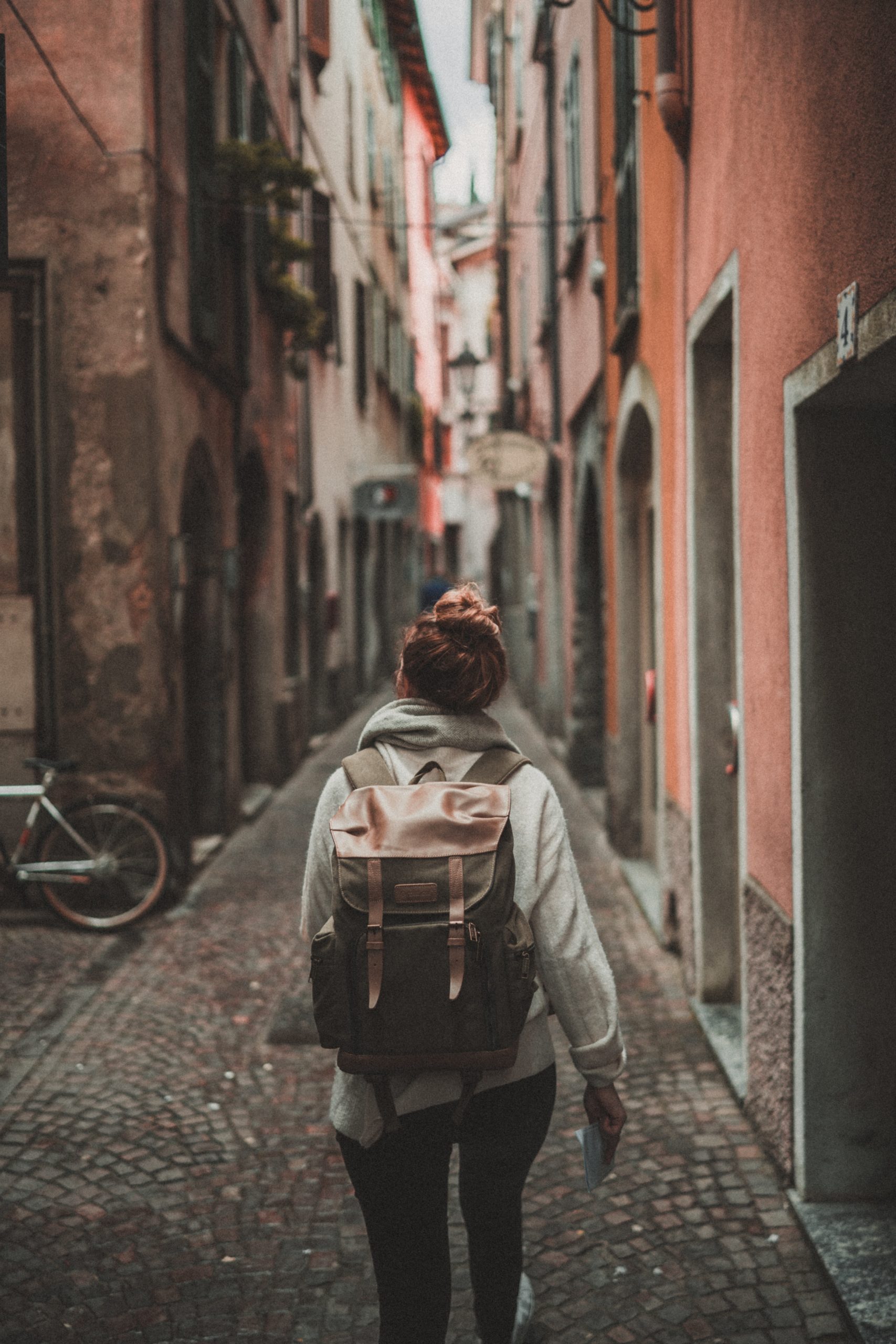 Cr: Timo Stern (@timonrets) | Unsplash
Sign up to receive email updates on new blog posts, special offers and the best possible rates when booking with Roomspace!