When you're looking for corporate accommodation, there's so much to consider. Location, facilities and service are key. If you're deciding between a hotel and serviced apartments for business travel, there are some significant points of difference to bear in mind.
In this blog post, we'll take some of the risk and guesswork out of the equation by explaining some of the benefits of serviced apartments and why you should consider adding Roomspace to your accommodation supplier directory.
All Roomspace apartments are ideally positioned, in close proximity to the capital cities of London, Lisbon and Madrid. Travelling into business hubs is always quick and simple. Whether your staff are popping into head office, visiting a client or meeting with a supplier, the apartment is guaranteed to be close to direct transport links that will get them to where they need to be in no time.
The central locations also mean they'll never be stuck for post-work options either. With bars and restaurants on their doorstep and all the nightlife that a cosmopolitan city can offer, employees can choose between a quiet night in, a big night out or anything in between as they wind down from a busy day at work. They're also free to entertain guests in their apartment, making it the perfect settling-in option for anyone relocating to a new city.
Accommodating staff in an unfamiliar city can be risky, but with Roomspace apartments you know that your staff will be in a safe neighbourhood with secure entry systems. Particularly reassuring if you're booking for solo travellers!
Team building options are at your fingertips when you book serviced apartments for business. Small gatherings can be accommodated within the apartment, but for larger teams and events there's always somewhere local to meet your needs.
Whether you're booking one apartment or several, the process couldn't be simpler. We pride ourselves on providing a truly personal service, with the aim of making your life easier. Our friendly teams are always on hand to provide advice and support, whether you need help finding the best serviced apartments for business or would appreciate some insight into the neighbourhood. Don't forget we offer flexible payment and invoicing options too!
We're available 24/7 at the end of a phone, so whatever you need, whenever you need it, all you have to do is ask. We're an extension of your team and we aim to make things straightforward and painless for you.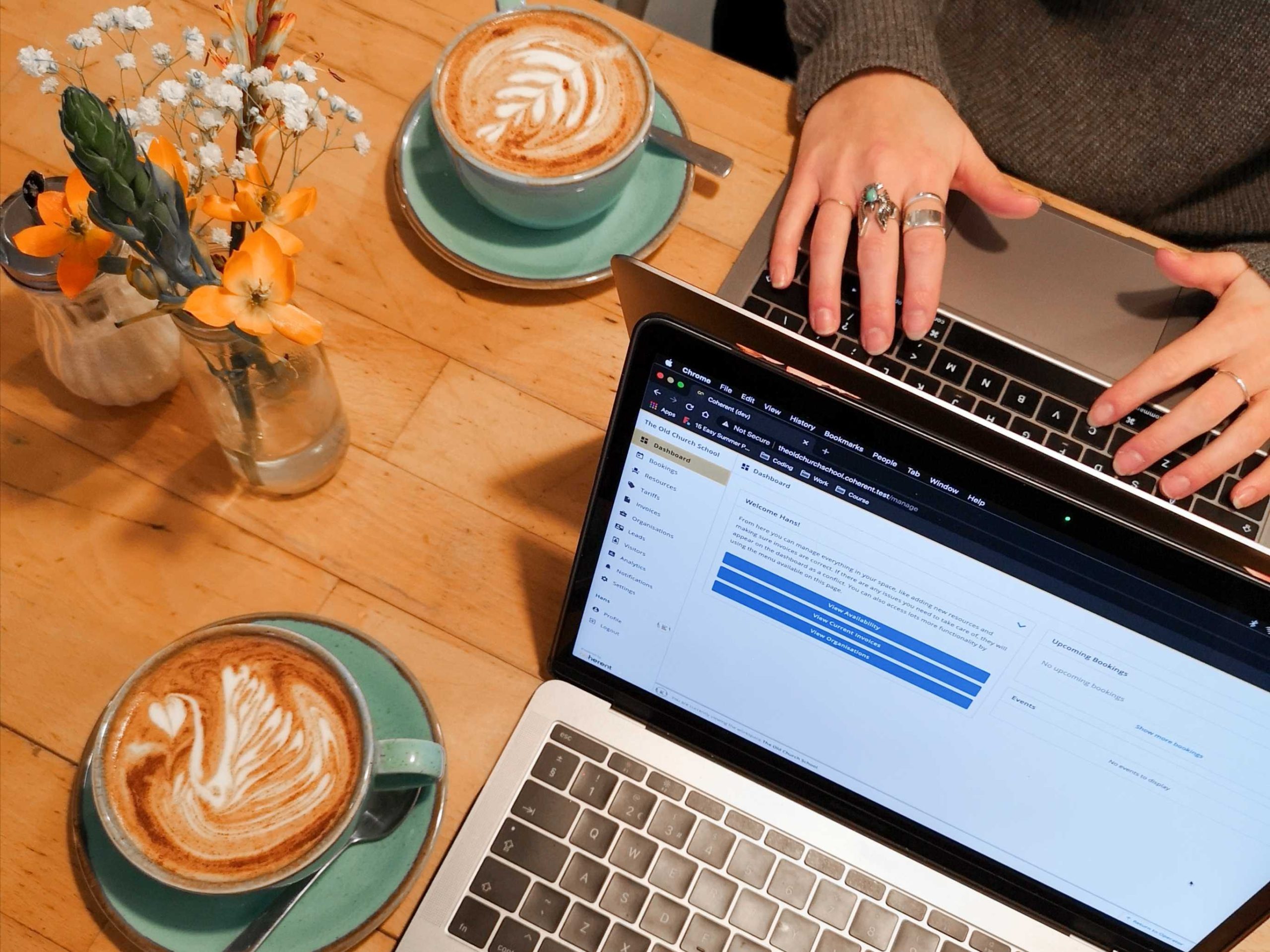 Being a digital nomad has never been easier – and with a Roomspace apartment, employees are able to choose whichever working style works for them. Our serviced apartments for business are large enough that they can work from the sofa (or even the bed… we won't tell if you don't!) – but we can also provide a desk on request if they're planning on being particularly productive. There's unlimited Wi-Fi too, so dialling in to online meetings and connecting to the office will be easy.
If staff want to get out and about to soak up city life, all of our apartments are located near to both formal and informal co-working spaces. These range from Wi-Fi-connected cafes to long-term office rental units.
A week, a month, or more? You can book a Roomspace serviced apartment for as long as you need it. We offer both corporate short-term rentals and long-term stays, which include weekly cleaning with fresh bed linen and towels. That means that whether you have an employee stopping over for a meeting or an executive needing a place to stay while their relocation is finalised, we have you covered. We'll look after your staff, freeing you to research relocation companies in London, Lisbon or Madrid.
Should you need to extend any stay, just contact us and we'll do our best to accommodate any additional time you may need.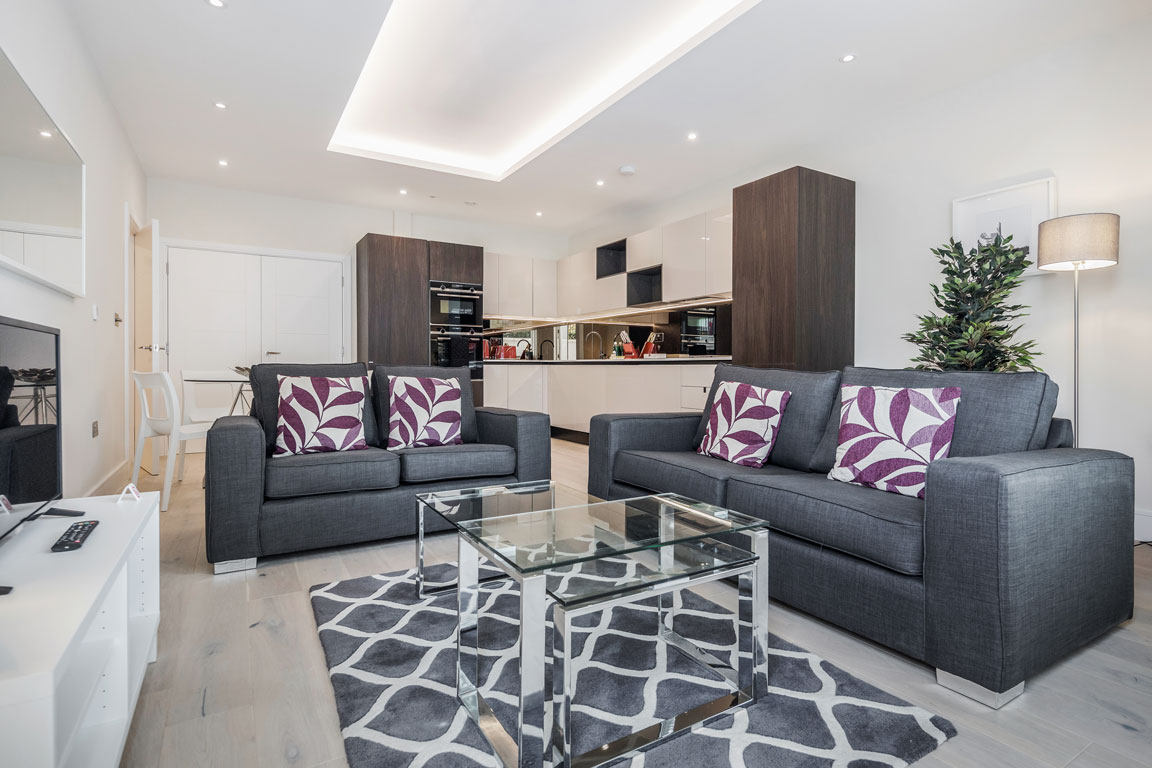 Twice the size of a standard hotel room, luxurious, immaculate and contemporary, a serviced apartment for business offers more than just a roof over your head. With a lounge, Smart TV, fully equipped kitchen and super-comfy, pocket-sprung bed, employees will be enjoying all their comforts in a real home-away-from-home. We can also provide extras on request, ranging from additional kitchen equipment to a spare Z bed.
Staff will be able to move around freely, work, take a break and chill out, without that cooped-up hotel room feeling. In short, they'll be happier and more productive.
Click here to find out more about why Roomspace's serviced apartments are ideal for business travel, and how to book with us for your next business trip.
Our team is looking forward to helping you!
Sign up to receive email updates on new blog posts, special offers and the best possible rates when booking with Roomspace!