If you're in the Croydon area and looking for something to do this weekend, then Boxpark might just be the place for you!
When you're staying in one of our serviced apartments in Croydon, you have a fantastic choice of entertainment venues right on your doorstep. And whether you're organising an after-work social event or having a leisurely lunch on your own, there's something for everyone at Boxpark.
For those of you unfamiliar with the concept, Boxpark hosts pop-up food and drinks venues in over 90 converted storage containers, positioned around a covered central atrium where visitors can eat and drink together. It's relaxed and family-friendly until 8pm, with a livelier crowd enjoying the late evenings. Boxpark certainly ticks a lot of boxes if you're looking for things to do in Croydon!
Whether you're visiting our accommodation in Croydon with family or staying at our serviced apartments on your own, at Boxpark Croydon you can choose from almost every cuisine imaginable. Current options include street food from Italy, Argentina, Taiwan, Mexico, Korea, Greece, Malaysia, Thailand, America, the Philippines, Brazil and of course the UK. With just as many options for sweets and desserts, plus a bar and a juicery, there really is something for everyone.
There are regular events at the 2,000-capacity venue, including film and sports screenings, live music, workshops, exhibitions and comedy nights. Best of all, the majority of events are free to enter! There's also a roster of resident DJs – it's worth checking out the upcoming events to see what's going on when you're staying at Roomspace's serviced apartments in Croydon.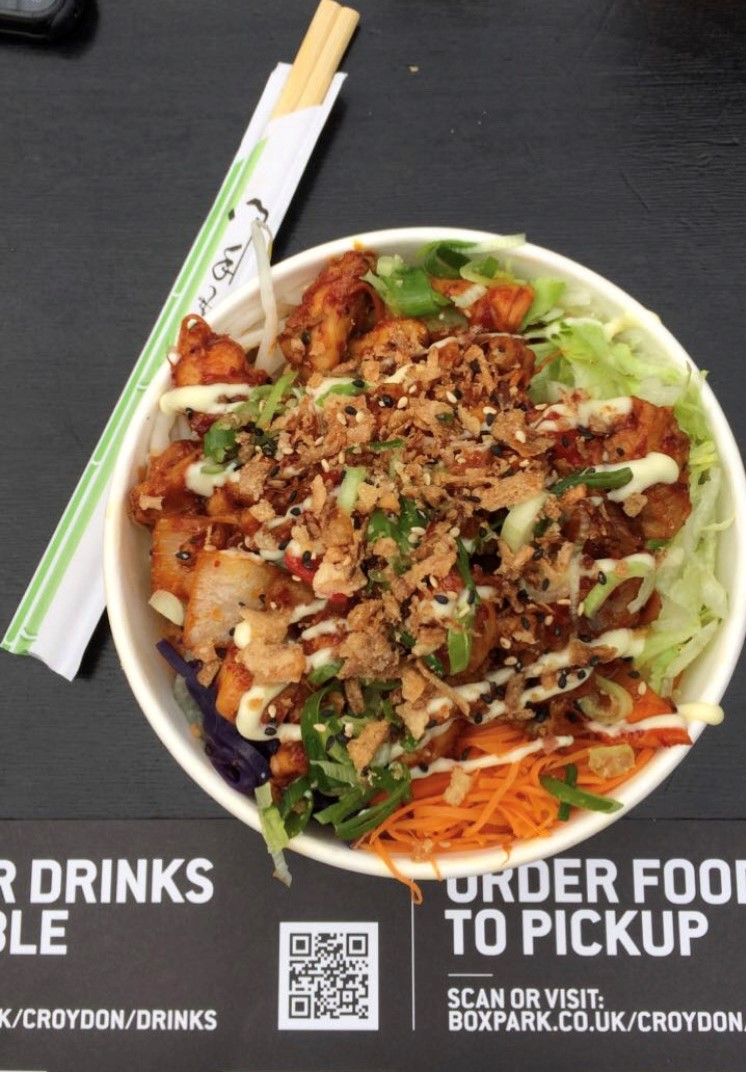 Boxpark is also ideal for a business gathering. You can hold an informal meeting or simply treat your team to post-work drinks with many long, communal tables. There are also opportunities for team building, with previous options including virtual reality baseball and table football.
Bad Axe Throwing, described by their team as "the world's best urban axe throwing bar!" is currently the largest entertainment venue inside Boxpark. While axe throwing may not be your first thought when planning a team-building event, Bad Axe Throwing's friendly coaches ensure that even your most quiet members are energised, competitive, and collaborative.
With music, food and drinks available throughout the day, Boxpark is the polar opposite of a stuffy meeting room and offers an ideal venue for a casual team gathering or an amazing team-building experience!
If it's time to relax with your family, Boxpark offers food for even the fussiest eaters and a regular half-term crafts table. Even better, no-one will bat an eyelid if the kids are a bit noisy – this is relaxed street food, not fine dining. Similarly, you can grab a meal on your own without feeling out of place. Boxpark does away with the decision-making if you're out in a couple or a group – you don't all need to choose the same restaurant, because you can buy your food from different outlets and still sit together to eat.
Ideally positioned outside East Croydon mainline station, it's the perfect spot to stop off on your way back from work. Our Vertex House apartments are an 11-minute walk away and our Park Lane apartments are an eight minute walk away, meaning that you won't need to go out of your way to find somewhere to eat.
East Croydon station has frequent trains into London and towards the south coast, making Boxpark an easy place to enjoy some food wherever you've been during the day – or just to grab a drink while you wait for a train. Alternatively, if you've stayed local, it's also close to the town centre with its retail malls and co-working spaces.
When you're ready to head back, there's a taxi rank right outside the station if you're feeling a bit worse for wear and don't fancy the short walk!
Fancy booking a serviced apartment in Croydon?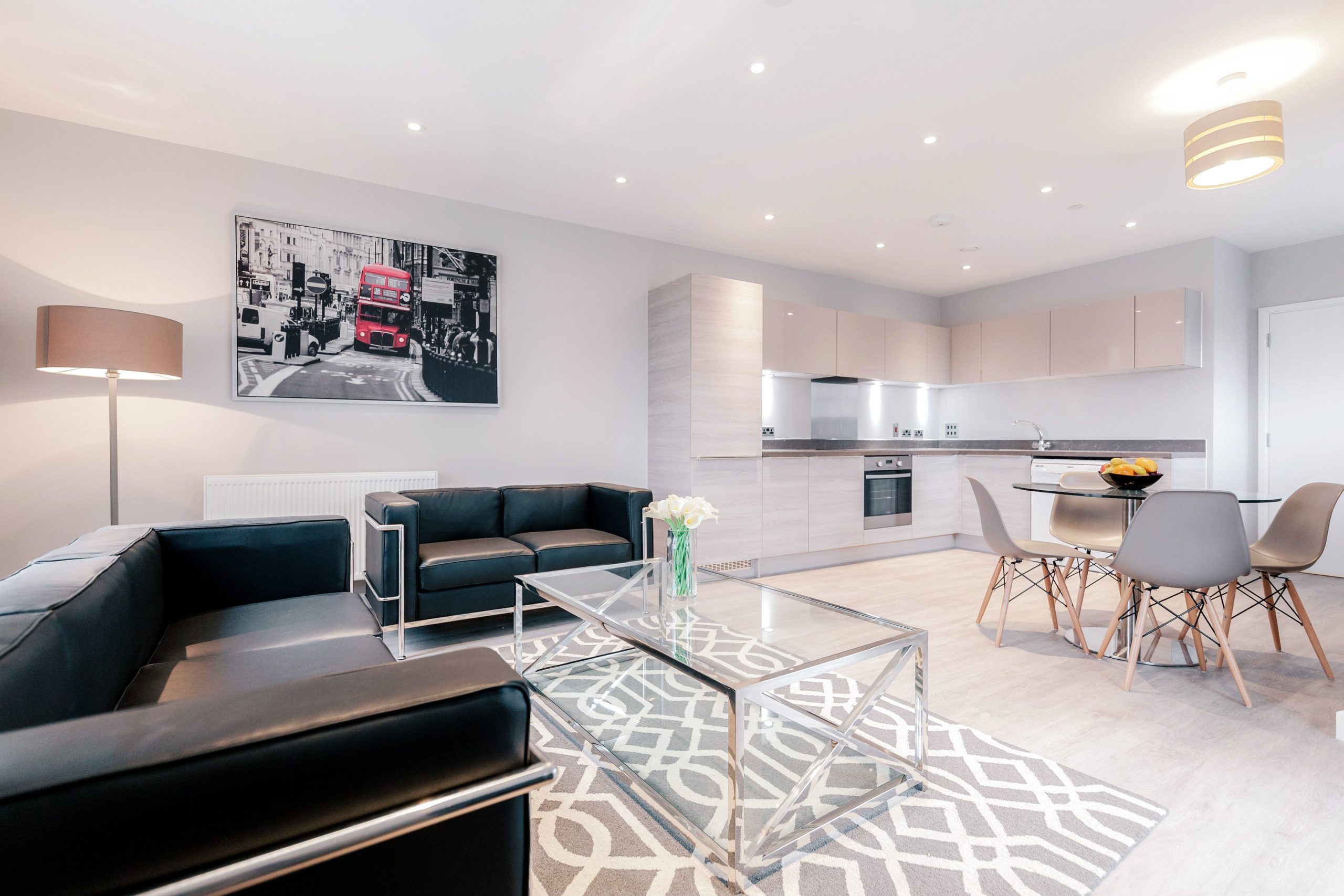 When you're staying at one of our serviced apartments in Croydon, there are plenty of food, drink and entertainment options close by. One thing's for sure – you won't go hungry or thirsty!
For those of you that need your accommodation to be more central, we also have serviced apartments in London. If you need help picking the right location, the Roomspace team is on hand to provide all the information you need to make the decision.
Sign up to receive email updates on new blog posts, special offers and the best possible rates when booking with Roomspace!